---
Timo Heikkinen
/
---
Timo Heikkinen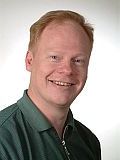 Welcome to my pages!
The contents of my pages is located on the left! In the top bar you can see the path to the current page. The components of the path also link to corresponding page or location.
- Timo
Location of my office and my mail box
My office (Työhuone) is located in Laboratory of Automation, at quite the opposite corner to Main Entrance (Pääsisäänkäynti). You can leave mail in my mail box (Postilaatikko) accross Auditorium 3.
C
Professional Development Services (Koulutus- ja kehittämispalvelut)
F
Library of Music, Dance and Media (Kulttuurialan kirjasto)
E
School of Music, Dance and Media (Kulttuurialan yksikkö)
D
Restaurant Kotkanpoika (Ravintola Kotkanpoika)
B
Library of Technology (Tekniikan kirjasto)
G
Laboratory of Civil Engineering (Rakennustekniikan laboratorio)
H
Laboratory of Environmental and Municipal Engineering (Vesi- ja ympäristötekniikan laboratorio
PYSÄKÖINTI = Parking
Updated 2.11.2012
---
© Timo Heikkinen | timo piste heikkinen at oamk piste fi